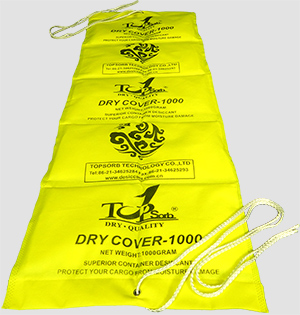 Dry Cover Container Desiccant
Cargo Dry Solutions:
Top-Sorb is expert of container desiccants, provide perfect cargo dry solutions. Our container desiccants series products create a super dry environment in the container, protecting your valuable goods from humidity damage. It can effectively adsorb humidity, and control "dew point" temperature below the actual temperature, and thus prevent mildew, rust format.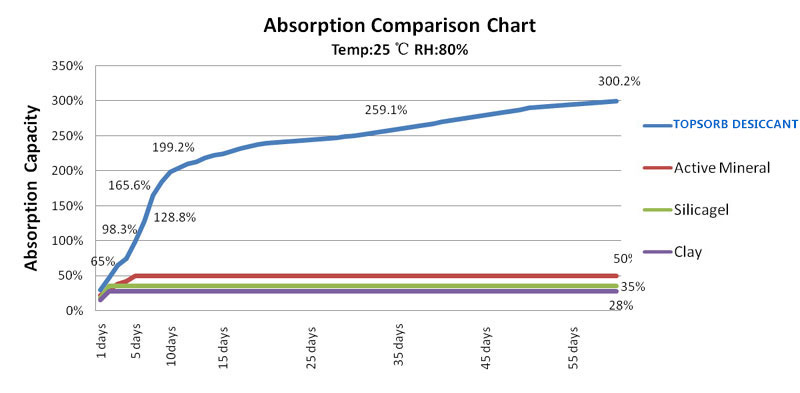 Adsorption Chart
Dry Cover-1000
*The design of auspicious clouds, strong Chinese characteristic, build a brand based on Chinese culture;
*Dry Cover-1000 has double "breathing area", which makes adsorption faster, more effective in the same space and period;
*Its thickness less than 10mm, it can be covered on the goods, without occupying loading space;
*Absorbent weight:1000g, double package, good drapability, good foldability;
Specification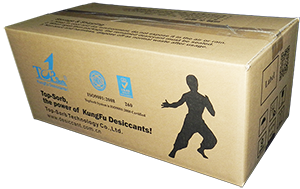 Appearance Size:950mmX320mm;
Quantity:6pcs/carton;
Carton Size: 370X275X220mm ;
Package:1pcs/1 PE bag,
1 big PE bag/carton;
Shelf life:24 months from production date(under the right store and unabroken circumstance)
Gross Weight:7.53kg;
Ctn Qty per pallet: 12ctns/layerX9 layer=108ctns
Usage instruction
1. Check whether the container is damaged, whether there is a hole or crack on the container wall, the top and bottom. Container doors can be closed tightly and the seal must be good. The container must be dry and clean before loading.
2. Inspection of container wood floor.if possible,do not use containers with wood floor humidity over 20%,it would increase the risk of damp.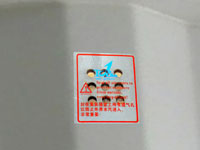 3. Seal all air-vents on the container wall. Very important!
Desiccant plays an effective role only in a closed environment. If the container door is not shut tightly, or there is damage on the container or the air-vents inside are not sealed, desiccant will never be able to absorb up the moisture that continually enters from outside.
4. Hang Dry Cover and recommended dosage:Open the package and take out Dry Cover-1000,hang 4
Dry Guard-1000g
up to the iron hoop on the container wall and hang 2
Dry Cover
on the top of the container as shown in the picture,
Use 4pcs~6pcs per 20' container,8pcs~12pcs per 40' container
.For professional advice of desiccant dosage,please contact Topsorb.
Documents Download